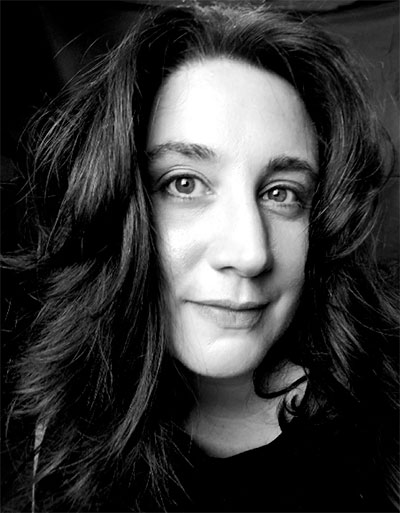 ABOUT MY ART
My art is an exploration of color, texture, intuition and trust.
Using acrylic paint, various papers, ink, oil pastel, spray paint and words, I seek to make visible the feelings and words I most need in my life—and then work to overcome the fear of sharing my story with others.
ABOUT ME
I am an accidental artist.
I've always been a storyteller, and growing up I'd create jewelry and outfits out of the unusual, but I never thought that I had "art" to offer the world.
So, I went to college and cultivated my storytelling into writing and my vision into a "successful" corporate life until a few years ago, when I felt like I could no longer sustain that way of being. I had come apart and was being pulled in an entirely new direction: one that lead to the wholehearted and unconditional life I had always wanted. So, I made a lot of big life changes, walked away from what didn't feel right anymore, and started on an entirely new path.
Along the way, I found collage, art journaling and mixed media, a love of messy hands and fluorescent magenta, plus lots and lots of teachers to share their gifts and inspiration. And I made a life at home with my truest self.
I live in Willoughby with my husband and our two kids, cats, and dogs.