Stylists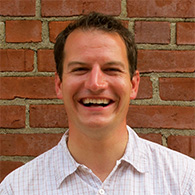 Clinton
Clinton recently moved from central Pennsylvania to Shaker Heights, Ohio, bringing with him 15 years of experience in the salon industry. He likes people—it's what got him into the profession 15 years ago. And it keeps him going because every day can be an adventure. Clinton is skilled at men, women, and children's cutting and coloring. He appreciates the value of a good consultation—the importance of understanding what the client wants while directing the client towards what would meet their needs. He also understands the importance of continuing education. Each class he's taken adds yet another skill to his salon toolbelt. Come meet Clinton and see what his experience and enthusiasm for the salon industry can do for you!
Erin
Erin comes from a family of hairdressers… it's in her blood! She enjoys creating new styles by blending her contemporary coloring and cutting techniques. Her fun-loving, youthful spirit shines through her flair.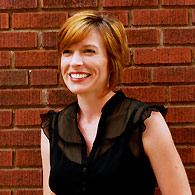 Keri
Keri's 17 years in the beauty industry has provided her a masterful approach to haircolor. Her comprehensive education includes training at Manardi & Manardi, Toni & Guy, and the International Haircolor Exchange. Keri's sense of humor shows through her descriptions of color in terms of food. If Keri could convey one message it would be "Go Browns!!"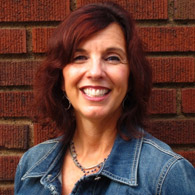 Rosie
Rosie has been a professional hair designer since 1998. Each year she maximizes her talent by extensive training in the industry. Color is Rosie's forte. She has experience as a Craftcutting System in salon educator. Currently she is a technical advisor for Schwarzkoft Professional Color system. Rosie enjoys getting to know her clients and creating a personalized style for them. She also enjoys spending time with her family and friends, boating, cooking, and shopping!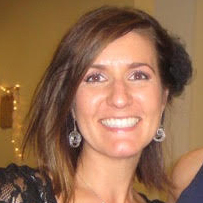 Tiffany
Tiffany has over 12 years experience as an esthetician. She relocated from Pennsylvania to Ohio and is happy to be introducing some new services to the salon, including facial threading, lash and brow tinting, and lash perming. She is passionate about skincare and enhancing each person's natural beauty.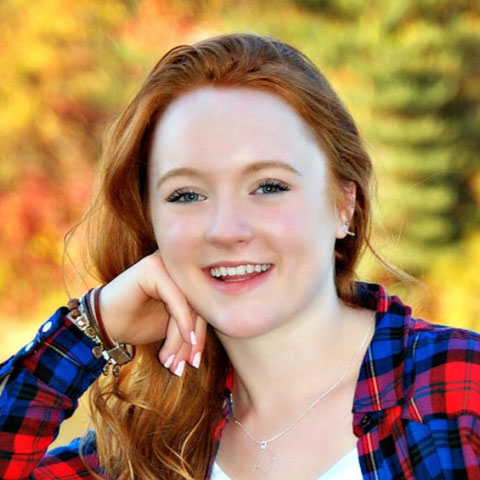 Brycelynn
Brycelynn is a recent graduate of Northern Career Institute, with specialized training in Cosmetology. Her passion for cosmetology began years ago, experimenting with different braiding techniques and styles at a young age. She loves to keep up with current hair trends and she can't wait to meet you!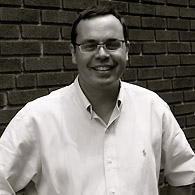 Michael
Michael started his career in the early 80's working in Cleveland for Scott Fisher and Dino Palmeri salon. In 1985 he moved to Dallas and worked for Toni & Guys salon where he was an ambassador and educator. He moved to Vegas for a year and then came back 17 years later to open his salon. Michael's passion is for nature and he gets his inspiration from that. His creative outlets are photography, beekeeping and cooking.
Style Guide
Your guide to style, through the eyes of your hairdresser.
Erin's Pick: Control Paste
Who makes it? Aveda. Why she loves it: The best product for short hair. Soft with moveable hold and shine. It has the same result every time it's used. Best For: Men and Women Price: $22
Michael's Pick: Moisture Kick
Who makes it? Schwarzkopf BC Bonacure. Why he loves it: Adds moisture to dry hair. It is great as a daily conditioner. Works as a kids detangler. Best For: Fine hair Price: $18.
Clinton's Pick: Moroccanoil Treatment
Who makes it? Moroccanoil. Why he loves it: Keeps hair healthy and shiny without being greasy. Helps repair hair and reduce frizz. Smells great too! Best for: All hair types, but especially a must for dry and damaged hair. Price: $32.
Keri's Pick: Moroccanoil Hairspray Medium Hold
Who Makes it? Moroccanoil. Why she loves it: Anyone can use it. It doesn't get sticky or leave build up. Universal hairspray. Best For: Women with any hair type. Price: $22.
Rosie's Pick: Dust It
Who makes it? Schwarzkopf Osis+. Why she loves it: Adds nice texture and volume. Best For: All hair types, but fine hair especially. Price: $24.
Tiffany's Pick: Lizette mineral powder
Who makes it? Lizette cosmetics. Why she loves it: It's water-resistant so it doesn't smudge or smear. It's great for defining brows and for covering grays along the hairline in between colors. Best for: With 10 different shades to choose from, it's for everyone. Price: $25
Art Gallery
Not your ordinary hair salon.
When you walk into Michael Stefan salon you will immediately notice that this is not an ordinary hair salon. The space also supports an art gallery. The art salon features the works of local artists, although we have been pleased to feature work from as far away as Poland and Japan. The mediums range from two dimensional drawing, painting, and photography to three dimensional wood crafting and metal sculpture. Hand crafted jewelry can also grace the space. New work is shown every three months. Be sure to check the schedule and come in for a viewing at any time. An artist reception party is given to kick off each show. Please join us and enjoy wine and appetizers while we view the art, listen to music and engage in friendly conversation. You are sure to have a great evening.
Our featured artist is Candy Barks